Accolades
Year Released
Album Title
Artist
Label
Award/s

June 21, 2008

Lily of the Valley

Joy Creed

Independent

2009 CRMA - TOP FEMALE GOSPEL REGGAE  Award Winner

August 22, 2009

Destiny

Joy Creed

Independent

*2010 Marlin Award Nomination Reggae/Pop Recording of the Year (track 'Home')
*2010 Covenant Award Nomination -Gospel - Caribbean Album of The Year
*2010 Covenant Award Nomination -Gospel - Caribbean Song of

The Year (track - Praise)

November 11, 2010

400 Years

Joy Creed

Independent

*2011 Covenant Award Nomination -Gospel - Caribbean Album

of

The Year

May 29, 2011
Rise Again
Joy Creed
Independent
 *2011 Covenant Award Nomination -Gospel - Caribbean Song Of The Year
September, 2012
Yadah
Joy Creed
Independent
*2012 Covenant Award Nomination -Gospel - Caribbean Song  of The Year
---
 Single - Released May 29, 2011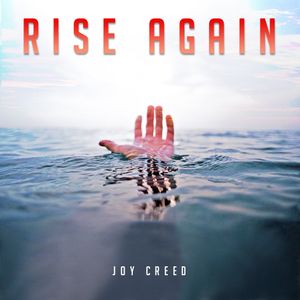 This is a song of hope and encouragement. Its message is profound while encouraging one to rise from the ashes and pain and glorify God, as Job did in all his trials.
Job 1:21  
'Hot' R&B Single - Released February 10, 2011

Award winning singer/songwriter Joy Creed has done it again with her 'hot' R&B single 'Scarlet Thread.' 'Scarlet Thread' speaks of God's redemption plan for mankind. See the 'Scarlet Thread' as it meanders down the beautiful body of Jesus, as He is pierced with mercy and scarred by grace on the cross at Mt. Calvary. Hear for yourself what audiences are going crazy about!